Sunday, 31 March 2013
GALLERY OF CATS AND GIFS!! HOPE YOU ENJOY AND HAPPY EASTER!!!
Saturday, 30 March 2013

SPRING IS HERE! Or it seems to be. The weather in England is unpredictable. One minute it is raining, next snowing then it's hot at night.
FOr my easter holiday...well i don't have one! i have a ton of coursework that i need to do, plus they are expecting us to go back to school and do revision classess.grrrrrrrrrrrrrrrrrrrrr.
Anyway, here is some easter,spring and spring break tumblr inspriration-HAVE FUN THIS SPRING!! AND EASTER!!!!
Friday, 29 March 2013
HOWDY!
THIS IS PART 2!
MY TOP FAVOURITE PLACES TO VISIT! HOPE YOU ENJOY!
SORRY, I JUST LOVE THIS PICTURE. WAS SURFING THE INTERNET AND FOUND THIS. I LOVE THE CONTRAST BETWEEN THE RED SKIRT AND THE BLUE EIFFEL TOWER.
1. PUERTO RICO.
I would love to go to EL YUNQUE AND PORTA ANTILLAS, PORTA ATLANTICO, CULEBRA AND AGUADILLA AND PORTA DEL SOL. I would love to explore these places and find out more, about the Puerto Rican culture. Plus, the scenery looks absoulotly beautiful!
2. GOA/NEW DELHI, INDIA, ASIA.
I have always wanted to explore India. I find the culture very fascinating and i love saharris. I would also love to try the authentic Indian food, my favourites, naan bread, tikka masala, samosas and onion bahjies??? (wrong spelling)
also visit the golden temple!!
4. HONG KONG AND BEIJING,CHINA, ASIA.
I think i speak for a lot of people when i say that the chinese culture is truly fascinating and incredibly interesting! They have a lot of history that seems to captivate. China is a place where many things are made, cups, glasses, technology etc.
I would like to see the great wall of China- and i think that many of us do!!
5. TOKYO, JAPAN, ASIA
Japan- i've always wanted to go there! I love how the Japanese dress, they are so different- i would definetly fit in!
PLUS i LOVE sushi!
AND YOGA!
and there you have it, top 5 places that i would like to visit-hope you enjoyed this post!
ADIOS AMIGOS!
This post topic is 'MY DREAM HOLIDAYS!' This post will feature places i want to visit!
1. ATLANTIS,NASSAU, BAHAMAS
I first saw this destination on UGLY BETTY(love that show!). I was blown away by the blue seas, sun and the resort itself and since then i have always wanted to go there, dispite the fact that i cannot swim and don't really enjoy the heat. (i know for a fact that i wouldn't survive the heat there, i can't even survive in British heat!)
2. PARIS, FRANCE, EUROPE.
PARIS is another place that i would love to go. Even though Britain is VERY close to France, i still cannot go because i don't have a passport!
I would love to go on a boat trip down the river, under the bridge
.
I would also love to go to a patesserie. I could just imagine, sitting outside, on a hot summers day eating a ham and brie cheese croissant with a french cake!
3. NEWQUAY, CORNWALL, BRITAIN, UK.
I have wanted to visit Newquay for some time. Despite the fact that i live in England, i live very far from Cornwall (other side of London, going up to Manchester way) and it is very expensive. I would have to pay for Hotel, travel and other expenses, But i have heard that it's absoloutly lovely there. I always picture myself eating a cornish pasty and fish and chips on the beach- hopefully i will get to do that some day soon!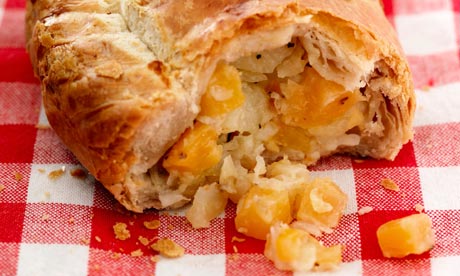 4. NEW YORK CITY, NEW YORK, USA.
I have always wanted to visit New York, even when i was younger. I am not that far away from visting New york, all i have to do is get the flight money, travel fare, insurance, other expenses etc...(i know alot) but on the other hand i have family over there (mostly all of them) so i will be saving money on hotel which is good. The list of things that i would want to do in New York is too long to write, so i will sum it up in 9 words "I WANT TO DO EVERYTHING I CAN POSSIBLY DO!".
5. LAS VEGAS, NEVADA, USA.
I would Love to go here for my 21st birthday and would be hoping tooo. (fingers crossed). I am not really into partying and going to clubs (even though i'm not old enough-i don't though) but here, i would make an exception. I have fallen inlove with this place since i watched the film 21 with Kevin spacey and Kate Bosworth.
AND THERE YOU HAVE IT! TOP 5 PLACES THAT I WOULD LOVE TO VISIT! HOPE YOU LIKE THE POST!
PEACE OUT,DUDES!