This post topic is 'MY DREAM HOLIDAYS!' This post will feature places i want to visit!
1. ATLANTIS,NASSAU, BAHAMAS
I first saw this destination on UGLY BETTY(love that show!). I was blown away by the blue seas, sun and the resort itself and since then i have always wanted to go there, dispite the fact that i cannot swim and don't really enjoy the heat. (i know for a fact that i wouldn't survive the heat there, i can't even survive in British heat!)
2. PARIS, FRANCE, EUROPE.
PARIS is another place that i would love to go. Even though Britain is VERY close to France, i still cannot go because i don't have a passport!
I would love to go on a boat trip down the river, under the bridge
.
I would also love to go to a patesserie. I could just imagine, sitting outside, on a hot summers day eating a ham and brie cheese croissant with a french cake!
3. NEWQUAY, CORNWALL, BRITAIN, UK.
I have wanted to visit Newquay for some time. Despite the fact that i live in England, i live very far from Cornwall (other side of London, going up to Manchester way) and it is very expensive. I would have to pay for Hotel, travel and other expenses, But i have heard that it's absoloutly lovely there. I always picture myself eating a cornish pasty and fish and chips on the beach- hopefully i will get to do that some day soon!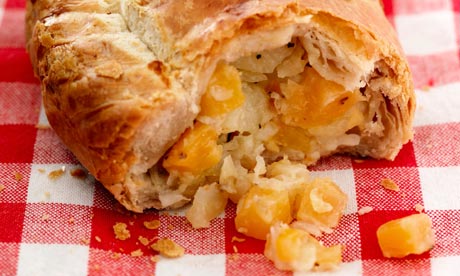 4. NEW YORK CITY, NEW YORK, USA.
I have always wanted to visit New York, even when i was younger. I am not that far away from visting New york, all i have to do is get the flight money, travel fare, insurance, other expenses etc...(i know alot) but on the other hand i have family over there (mostly all of them) so i will be saving money on hotel which is good. The list of things that i would want to do in New York is too long to write, so i will sum it up in 9 words "I WANT TO DO EVERYTHING I CAN POSSIBLY DO!".
5. LAS VEGAS, NEVADA, USA.
I would Love to go here for my 21st birthday and would be hoping tooo. (fingers crossed). I am not really into partying and going to clubs (even though i'm not old enough-i don't though) but here, i would make an exception. I have fallen inlove with this place since i watched the film 21 with Kevin spacey and Kate Bosworth.
AND THERE YOU HAVE IT! TOP 5 PLACES THAT I WOULD LOVE TO VISIT! HOPE YOU LIKE THE POST!
PEACE OUT,DUDES!