HOWDY!
Long time, no see! Sorry for the lack of posts, i have been soo busy with revision and coursework.
Hope you all had a nice easter! It will be summer soon!!
I decided that this post should be a spring inspiration- so i hope you all are inspired by what you see!
FELINE WONDER DRESS, FRENCH CONNECTION
RALPH LAUREN ADELE DRESS SHIRT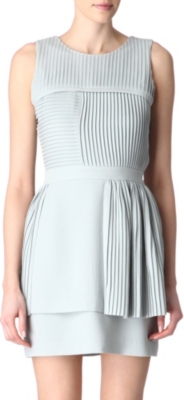 HIGH NECK SKATER DRESS-$9.75
TROPICAL BODYCON PATTERN DRESS
COLOURBLOCKED SPAGHETTI STRAP DRESS $12.75
ESSENTIAL STRIPED DRESS W/ BELT
PEARLISED FAUX LEATHER JACKET
TWEED PEPLUM WAIST JACKET
FLORAL PRINT DRAWSTRING JACKET